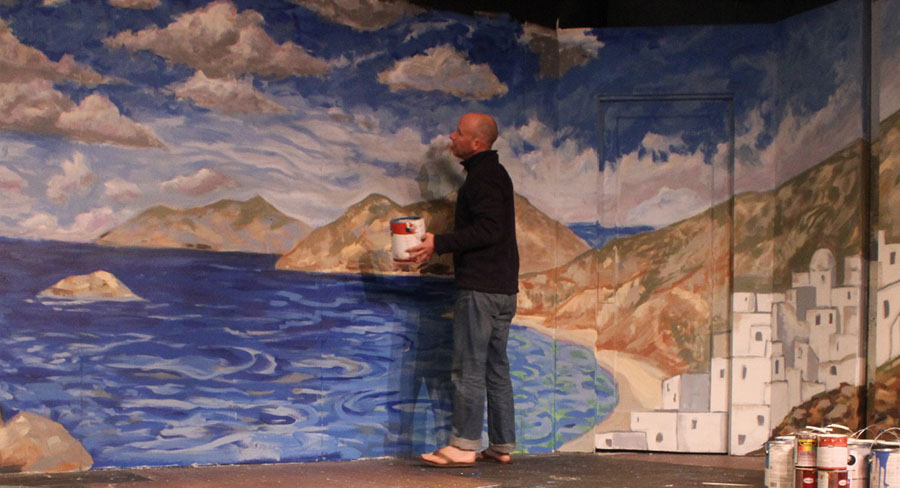 Kevin Maddrey is a traveling artist based out of Northern California whose life has been consistently dedicated to creating and exploring. His paintings are inspired by his surroundings and his surroundings are always changing. His portfolio of work spans a wide spectrum of media, including oil paintings, watercolors, photography, printing, sculptures, animations, videography, and more.
Throughout the years, he has created dozens of well-known series of works, among them the "Color / Texture" series created during his time away from nature; "Horizons" during his time spent living in Santa Cruz, "The Yosemite Series 1997-2011", "Namaste India", created during travels abroad to his favorite country and currently, "Water" which is trying to bring focus to an issue that will affect us all. For more information or to find ways that you can help, visit Water.org.
His work is not included in collections nation wide. He has been the recipient of no awards, not including any honorary doctorates and no fellowships from the National Endowment for the Arts. His work is currently held in zero internationally known museums.
Exhibition History

August 2006
December 2008
January 2010
August 2010
July 2011
August 2013
August 2014

One Years Work - Solo Show, Edisto Gallery, Mammoth Lakes, CA
Group Christmas Show - Ben Hill County Fitzgerald, Georgia
Group Show - Graton Gallery, Sebastopol, California
Art from the Eastern Sierra - Tioga Pass Resort, Lee Vining, CA
In the Flow - Solo Show, Mono Inn Gallery, Mono City, California
New Watercolors - Solo Show, Mono Inn Gallery, Mono City, California
Artists Favorites, - Solo Show, Mono Inn Gallery