After getting my fill of the California coast, I wanted to head up to see what Oregon had to offer. The coast of Oregon is very similar to the coast of California, but slightly less dramatic. Keep in mind that I'm incredibly biased though. It seemed that in every town I passed through, the locals kept on commenting about the unusually pleasant weather. I'd say, "I thought the beaches were always sunny, warm and wind free like this?" Their answers were always polite, but laced with a tone that said, 'Go back to California. We don't want you here.'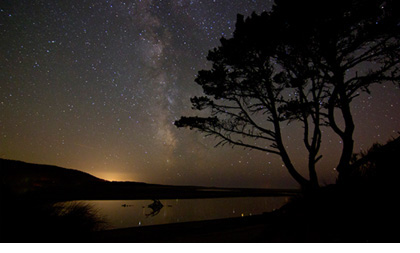 The coast is dotted with some quaint little beach towns. As places to live they were very tempting, but I want to take this same drive in winter. That'll give me a better idea of the understanding of the situation. And the reality is probably a long dismal, cold, wet, isolated, but beautiful winter. It sounds like the towns take a hiatus from existing during that season. To get a real idea of what a coastal winter would be like I should walk the 382 mile Oregon Coast Trail. Maybe I'll wait until February when winters' at its worst.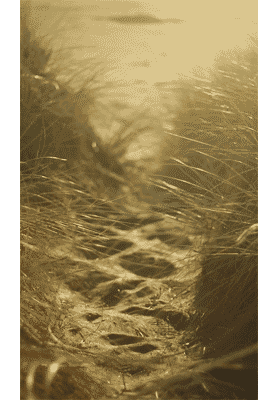 One evening at Nehalem Bay, I was out taking some photos of the milky way before the moon rose. It was so dark. The starlight and the glow from the fishing boats out at sea were all the light there was. While walking out to the shoreline I noticed what looked liked green lightning emanating from my feet with every step. Each time I pressed down glowing lights shot through the sand. It was pretty surreal and totally unexpected. Since that night I've discovered what I saw was a bioluminescent phytoplankton that appears occasionally on the shoreline. Go look for them, it was absolutely worth seeing. Although I'm saying that because I had to put in zero effort. I doubt I'd drive a thousand miles to see it.
Continuing north, Route 101 hugs the coast except for a short portion where it cuts inland south of Tillamook. That town hosts some place where they make cheese and it's a big tourist attraction. It's even on the county websites' 'things to do' page. I might go to a cheese factory if I were employed there, but as entertainment it seems an odd choice.
After reaching the home of the Goonies, it was time to head east towards Boardman where there's a sustainable tree farm. It was pretty interesting to see logging turned into farming. Most farming is started and finished in a season, but these trees take decades to grow. So there's patches of older growth, young saplings, and cleared lands. Like all farming, simple is better and the trees are planted in long rows created these surreal alleys of trees that just went on and on. Seeing logging done in this way was inspiring. It was sustainable, gave jobs to the area and made for some unique forests. They took what was once just a sage brush plain and created a mini ecosystem that contrasts oddly with the naval bombing range right across the street.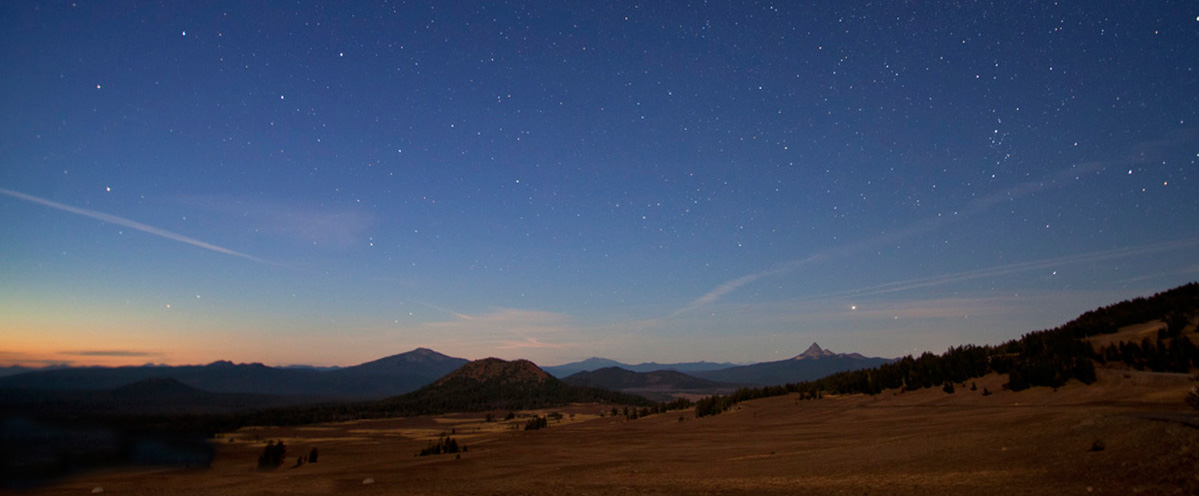 California | Oregon | Washington | Yellowstone
PNW Photos >>